7
Wednesday, August 03, 2011 by Paul Grech
Having talented players progress till they're good enough to play regular top level Premiership football is still an art that very few - if any - have perfected. The traditional route of letting them develop in the reserves no longer seems to apply given the dilution of quality in this league whilst the more recent solution of having the players go out on loan is a bit hit and miss.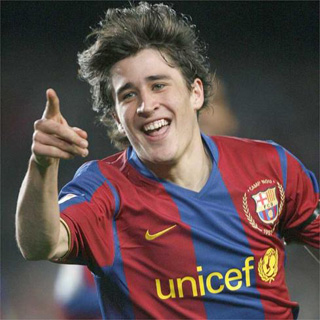 As discussed recently a better solution would be that of having an agreement with a number of clubs with a matching football philosophy and that can be trusted to develop these players well.

But Barcelona seem to have come across a solution that is an improvement on this variation.

That comes from the transfer that took Bojan Krkic to Roma. Krkic has long been considered a great prospect but with the emergence of Pedro and the presence of David Villa chances for him at the Nou Camp were limited. And there would have been even less chance of him getting to play with the arrival of Alexis Sanchez.

Barcelona could have sent him out on a season's loan but that would have solved very little: within twelve months they would be facing the same problem. Or they could hsve sold him, knowing fully well that they would be letting go a player with the potential to be great.

So they opted for a middle road. Krkic has gone to Roma for €12million with an agreement that Barcelona will buy him back in two years' time for €13million.

This is quite an intelligent move. Barcelona are sending their player to a team with a coach - Luis Enrique - they know (and knows then) well. They know that he will get a lot of playing time in a tough league and with a side that will be pressing for the title. And they know that in two years they will get the player back at a time when presumably they would be looking to replace Villa. Even if Krkic doesn't develop, they will only be €1million out of pocket, a figure that they could easily recover by selling him. To boot, Barcelona are getting a decent amount of money that will go towards boosting their Financial Fair Play status.

There are few clubs who have such a reputation so as to be able to set up such a deal and fewer players of such high potential that clubs would be willing to agree to the deal as Roma have. Yet Barcelona have shown not only what is possible but also that you should be willing to redetermine the boundaries if you really want to develop a special talent.
Category Academy
---
Linkbar