Archive for March 2012
0
Friday, March 02, 2012 by Paul Grech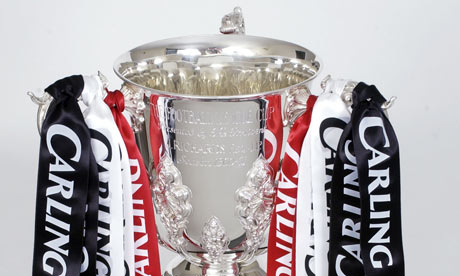 Winning; a seemingly unassuming word tasked with describing something that is seen as being fundamental in a human being's life. Each day we are asked to win, to wake up when we want to give in to sleep, to beat the competition, to fight the urge to eat or drink excessively. Win, win, win.
Last Sunday, we were told that Liverpool had to win. They had to in order to justify the £100 million spent on new players. They had to if they wanted to justify the faith in Kenny Dalglish. They had to in order to save this from being a disappointing season.
And, once the League Cup had been won, we were told that this was of huge significance in the grand scheme of things. Winning is infectious and it would inspire the players to try and repeat such a success. It was even suggested that players would now be joining Liverpool because they had seen them win this trophy. This win would lead to more wins.
At the end of the day, however, winning the League Cup was only important because it added another trophy to the list of those won by the club.
It has side benefits, undoubtedly. Players' morale, you would imagine, will be higher than normal and if that translates to added confidence then it will help in upcoming games. Financially it should be a boost because it puts the club in the headlines (for the right reasons) whilst offering a trinket to parade around. Note, however, the conditional in those statements.
In itself the League Cup means nothing and it certainly isn't any guarantee for any future success. History – in the form of the Liverpool side managed by Roy Evans and its inability to win anything after a League Cup success that was similarly heralded as the start of great things – teaches that. History also shows that performances can worsen after a similar win, with players feeling that they've won enough and suddenly can't find the motivation to pull themselves out of a slump. For evidence just look at Birmingham last year.
What the League Cup does show is that there is enough in this Liverpool team to achieve success. Perhaps not through the final itself but certainly through the route to Wembley that included wins at Stoke, Chelsea and Manchester City. Those were truly big wins, not because of the opposition or competition but rather as they required character and tactical discipline just as much as they required skill.
Indirectly, however, the League Cup also highlights that this is a good cup side, a team that can raise its game on special occasions.
A comparison with the league exposes a different side, one that stutters more than it should. It has shown this team for what it is one that can sparkle on occasion yet on others falls victim to a disjointed pattern of play that is caused by the heavy influx of new players that it has experience over the past twelve months.
Only when that rhythm of play of all players is more in tune and incisive will those problems fade away. And only then will the truly important winning – that which leads to the Premier League – commence.
Like this piece? Then why not follow A Liverpool Thing on Twitter?
Category League Cup
---
Linkbar